Leonard Brody
Business and technology visionary
Leonard Brody has been called "a controversial leader of the new world order." He is an award- winning entrepreneur, venture capitalist, bestselling author and a two-time Emmy nominated media visionary. He has helped in raising millions of dollars for startup companies, been through one of the largest internet IPOs in history, and has been involved in the building, financing and/or sale of five companies to date. In his compelling, customized talks — for clients ranging from the United Nations to Visa and Pepsi — Leonard addresses the rapid pace of change, innovation, and disruption facing us all, and what to do about it.
After selling his company in 2009, Leonard became the President of the Innovation and Digital Group for the Anschutz Company, one of the largest live sport and entertainment businesses in the world. He is also one of the proud owners of Coventry City Football Club in England. Leonard also acts as principal in several venture capital funds throughout the world and is behind the financing and creation of 20-30 startup companies a year.
He is currently writing a new book in partnership with Forbes, called The Great Re:Write coming out in the next year.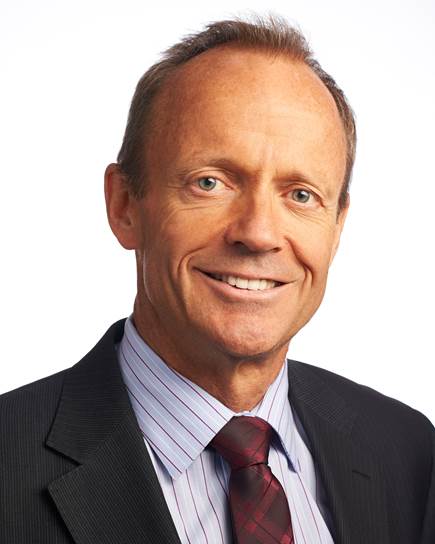 The Hon. Stockwell Day
Former Leader of the Canadian Alliance Party
The Hon. Stockwell Day is a former Minister of International Trade and Minister Responsible for the Asia Pacific Gateway. He is a frequent visitor to China, an advisor on Canada-China issues and is currently vice-chairman of the Canada-China Business Council board of directors, which is the leading voice of Canadian businesses in China and provides the knowledge and connections you need to succeed in China and Canada. He will share his perspectives on China's past, present and future, and what he believes Canadian agriculture must do in order to take advantage of the tremendous promise China holds.
Ted Fishman
Journalist and author of China Inc., How the Rise of the Next Superpower Challenges American and the World
Ted C. Fishman is an award-winning journalist, best-selling author and former derivatives trader. In his international bestseller, China, Inc., Fishman describes the effects of China's emergence as a world power on the lives and businesses of people everywhere. Fishman's books have been published in 27 languages and over 50 foreign editions. Fishman's latest book, Shock of Gray, explores how the aging of the world's population and the worldwide trend toward smaller families drive globalization and change our most important relationships. It has been translated into eight languages, including Chinese.
Fishman has been a fellow at the think tank for the U.S. Chamber of Commerce and a visiting scholar at Stanford University's Center on Longevity. He has also been faculty director and lecturer with programs for global executives through Dartmouth's Tuck School of Business.
Graham Sherman
Owner, Tool Shed Brewery
Graham Sherman is a self-professed "high level geek" who has used his love of technology to help him master the craft of brewing artisan beer. Together with his partner, Sherman launched the Tool Shed Brewery four years ago, and has never looked back. Speaking on what it takes to be a successful entrepreneur, Sherman's passion comes through in every talk.
Now sold in over 1000 locations in Western Canada, Tool Shed has its 15,000 square foot headquarters in Calgary, and the team behind the brand has also been nominated as Canadian Entrepreneur of the year, the world's most prestigious business award for entrepreneurs, with programs in 145 cities in 60 countries. They were also named as two co-winners of the "40 Under 40" recognition from Avenue magazine.
Claire Tansey
Chef, teacher and food expert
Claire Tansey is a chef, teacher and food expert. She has over 20 years' experience working in restaurants, education and media, notably as food director at Chatelaine and as a guest expert on Cityline. She now inspires home cooks at Claire Tansey's Kitchen. Best known for easy, reliable and delicious recipes, fun TV and radio segments and engaging classes, Claire also knows food inside and out. Her first cookbook, Uncomplicated, will be published in October 2018 by Penguin Random House.
Dr. Brynn Winegard
Director of the Schulich Executive Education Centre of Excellence in Agri-food Business, York University
Dr. Brynn Winegard is an award-winning professor, speaker, and expert. Professor Winegard retains positions as Faculty at Schulich Executive Education Centre, University of Guelph, DeGroote School of Business, and Ryerson University.
At the Schulich School of Business Professor Winegard founded the 'Centre of Excellence in Agri-food studies' and was the Director of the Agri-food studies program. Working with the Canadian Agri-food Policy Institute (CAPI), Dr. Winegard did extensive research on the 'Factors of Success for Canadian Agri-food Companies', in an attempt to determine what the factors were that led organizations in the Canadian agri-food space to be most effective producers, organizations, and exporters.
This body of research led to work with many other agri-food organizations, including the Government of Canada; the Government of Alberta's Agriculture and Forestry; Ontario Pork; and Nestle to name a few.